Welcome to the Farmstead, Pune! Located just 40 km from Pune at the foothills of the manmade hill station, Lavasa. The lush green landscape bordered by the clean flowing waters of river Mutha make it a perfect destination blessed by nature. Here, you can enjoy adventure activities such as river rafting and hiking. You can beat the stress by playing a round or two of basketball, futsal, volleyball, and cricket. Age is no bar at The Farmstead! Along with adventure sports, you can also enjoy indoor games such as carom, jenga, and chess. Here, you can also arrange a get-together, camp at the riverside, enjoy a bullock cart ride, engage in farm and livestock activities, and create awesome memories on a machaan!All under one roof… in the scenic beauties of Mulshi, Pune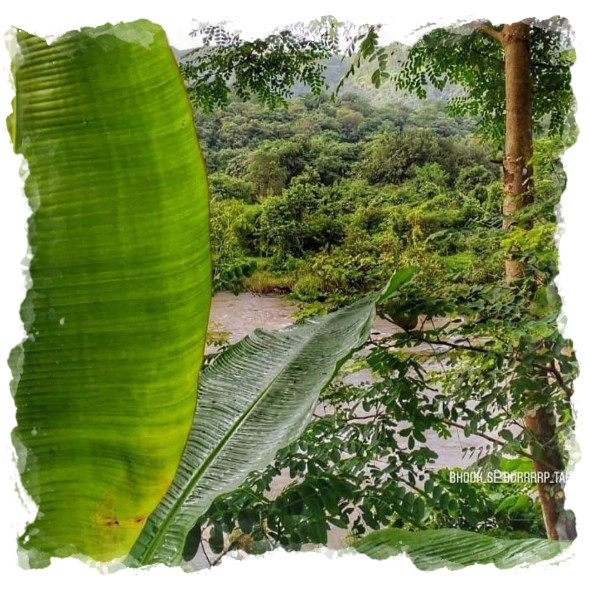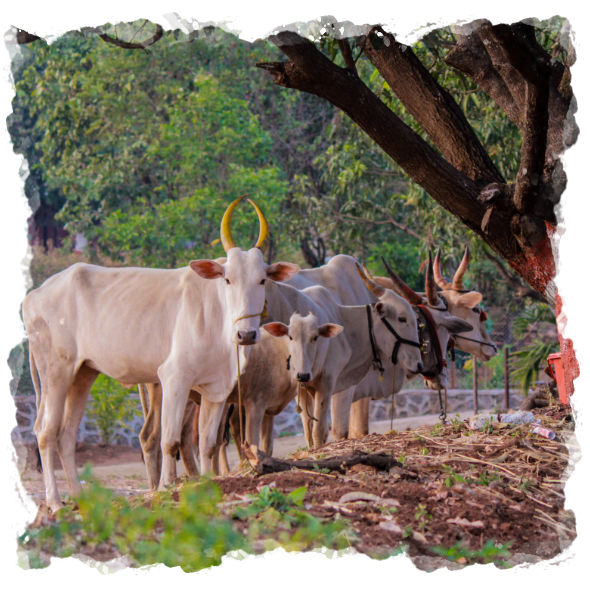 Activities
INDOOR GAMES:
Pool Table, Table Tennis, Carrom, Chess & other Board games
OUTDOOR GAMES:
Football, Cricket, Badminton, Volleyball, etc.
Meals
BREAKFAST, LUNCH ( VEG / NON – VEG )
EVENING SNACKS, TEA & COFFEE
Charges
11 YRS & ABOVE: RS.1,200 /PAX
06-10 YRS : RS. 600 /CHILD
00-05 YRS : FREE
Property Spread Over 10 Acres
Sanitation & Hygiene- Clean & Maintained Premises & Washrooms
Spaced Out Seating To Ensure Social Distancing Riverside Property – Located On The Banks Of River Mutha
Huge Lawn Area To Play Sports Games
Curated Food Menu & Set-up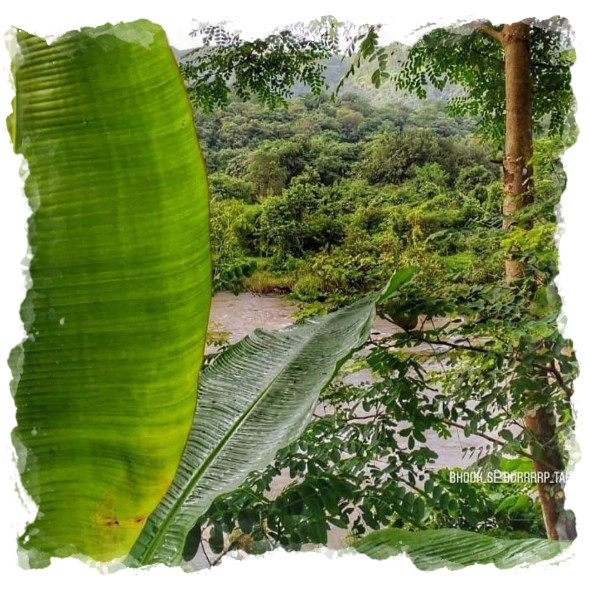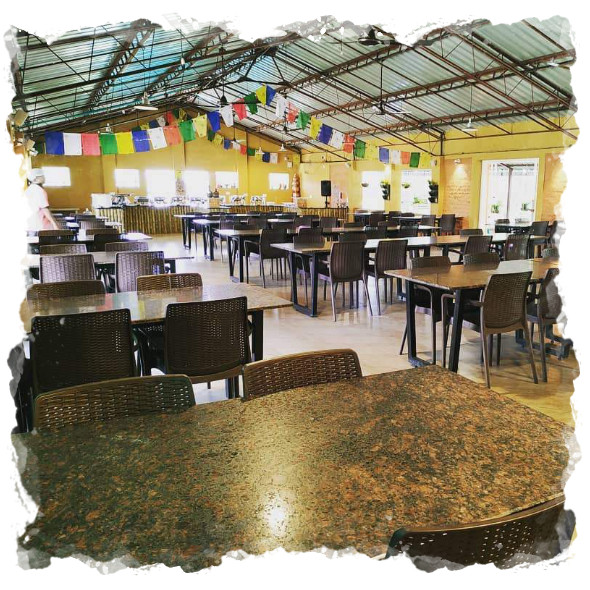 | Types | Inclusions |
| --- | --- |
| BREAKFAST | INCLUDED IN THE PACKAGE (BUFFET SPREAD) MENU: 2-3 DISHES, TEA & COFFEE |
| LUNCH | INCLUDED IN THE PACKAGE (BUFFET SPREAD) MENU: (INDIAN CUISINE) 2-3 DISHES IN VEG + 2-3 DISHES IN NON-VEG, CHAPATI,BHAKRI, DAL, 1-2 TYPES OF RICE, SALAD, DESSERT. |
| HIGH TEA | INCLUDED IN THE PACKAGE (BUFFET SPREAD) MENU: 2-3 TYPES OF SNACK, TEA & COFFEE |
Guidelines for Covid Safety
To Ensure Safety, We Operating On Limited Bookings. Prior Confirmation Is Necessary.
It's Mandatory For The Guests To Fill In The Online Registration Form With Accurate Details. Please Go Through The Terms And Conditions Mentioned In The Registration Form.
On Arrival, The Guests Will Go Through A Contact-less Check-in Process, Including Sanitation Of Hands On A Foot Stand & Thermal Screening (Below 38°c).
The Guests & Staff Should Always Wear Masks And Follow Social Distancing (6 Feet) In The Common Areas.
Contact-less Buffet Will Be Arranged Where Cutlery & Food Will Be Served Only By The Staff.
The Staff Will Be Protected With Masks, Hand Gloves & Daily Thermal Screening.
The Property Is Thoroughly Sanitized From Time To Time.
Guests Must Carry Their Own Toiletries, Towels, And Sanitation Kit.
The Premises Have Fully Functional Cctv Cameras To Ease Safety & Security Tracking.
Strictly no use of drugs or any other kind of intoxicants in the common areas.
We love furry friends and will be more than happy if you bring your pets along. Please inform us at the time of booking.
Stags not allowed
Management is not responsible for any kind of loss or damage to your belongings
No littering or use of plastic at the campsite as waste management is a critical aspect in the countryside.
Do not smoke or light any items inside the dining area and wherever no smoking signs are installed.
Guests will be liable to pay fine for any damages to the campsite, ecosystem, tent or property.
Cancellation policy: any booking cancellation will be governed by the cancellation policy of 'the farmstead'.
100% refund if the management cancels the booking
Free reschedule if the booking cancels due to official government protocols/lockdown.
Planning your next weekend getaway? Fill out the form and we'll call you right away!