In today's busy world, each person searched for a way to get a break from the daily routine and a good way was by means of leisure and recreation. There are so many different rejuvenation options based on the number of one 's budget, purpose, group size, time availability, and more. One of the activities that are popular right now is camping near Pune, which can be added to any budget. Investing in camping setups allows for a lot of camping possibilities.
Camping can be arranged for small groups, families, or for an entire organization, as a part of team outing. Camping is an outdoor activity in which teams of individuals hike or sleep overnight above the ground in a shelter, such as a lodge or camper. Usually, people like to spend time in a more natural way; they desire activities that will provide them fun.

Best Seasons for Camping near Pune
The best seasons in Pune for camping are winter and summer. Many organizations or companies arrange winter camps and summer camps for children and adults. Winter and summer are the seasons of holidays and to spend quality time with your loved ones. Many campsites have activities for your children to bond with others and feel at home in new environments. Going camping for the first time can teach kids how to adjust in even overwhelming or unfamiliar situations.
Whatever your level of camping experience, this is an activity that can be enjoyed by young people and the elderly alike. There are a variety of camping options such as :
Tent camping
Backpacking Camping
Glamping
Survivalist Camping
Canoe / Kayak Camping

Best Places for Camping near Pune.
Living in a busy town like Pune can stress us out and make us wish for a little respite. The outskirts of pune are surrounded by natural beauty. There are lots of great options offered nearby for camping with your family or staff.
Imagine being able to awaken to a lake near your tent, with the campfire's last smoke still rising. You can experience this at Pawna Lake. Situated along the old Mumbai-Pune highway, 10 Km away from Kamshet, it offers a peaceful environment for camping.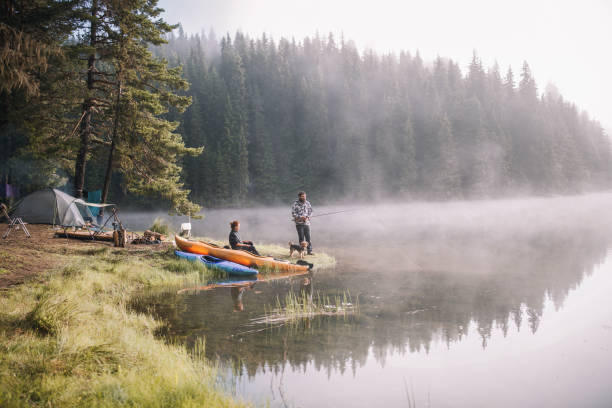 Maharashtra State has its very own Valley of Flowers – Kaas Plateau A 140-mile distance from Pune to a location typical of an Indian paradise makes it feel as though one is tucked away in heaven! You may like visiting the plateau between September and November because this is considered a blooming period.
Rajmachi Fort lies about 16 km from Lonavala. It is among the most popular trekking and camping destinations. The best part of trekking is the simple fact that the path level on the path to the top is 'easy', which is why this location is a favorite for beginners and for people not looking for too much action.
50 km north of Pune, Velhe – a small town that offers an ideal pit-stop for backpackers looking to break into the countryside – is a location where you can enjoy some downtime far from the bustle of the city. For those who prefer to occupy their own campsites, a campground with all the required equipment is already set up there.
Those who love peace, quiet, and being out in nature will really enjoy camping at Mulshi Lake. A place surrounded by lush greenery, mountaineering enthusiasts take pleasure in going to this getaway around Lakeside across the monsoon season. An area situated on a lake, Mulshi welcomes its guests with guest houses, gardens, and campgrounds.
As much as it is fun and exciting, here are some tips and tricks you can use while camping.
Practice setting up tents in advance
There's nothing worse than stepping on a camping trip and seeing that you have to create a flatbed. If you want to make camping easier, you can do a great deal by practicing how to set up a tent at home.
Always keep required equipment for camping
Tent, Torch, Sleeping Bag, Duffel Bag, Swiss Army knife, Lighter, hammer/mallet (to drive tent stakes into the ground), Ropes, Food Storage etc. these are some important things to carry while camping.
Plan your activities in advance
Planning what you are going to do and when you are going to do that will save a lot of time and hassle. Check campsite rules to see if you're allowed to do certain things that you have planned.
Choose camping gear from reputed brands
Always pack camping gear such as sleeping gear, cooking gear, electronics and camping essentials etc. considering that they are of reliable brand and are of best quality, lightweight, budget friendly and sustainable.
Wear durable, quick drying material
You can not carry bags full of clothes while camping, it won't be easy for you to carry this heavy baggage all along. You should pack clothes that are durable and can be used multiple times.
Add fresh headlamp and lantern batteries
When you are outside underneath a bright starry sky, it's substantially darker than in the city and you'll be needing more than just the phone's light. A light-weight camping lantern is a wonderful thing to take with you wherever you go camping.
Prepare and plan your meals
When we first started camping, we didn't think much of food. We stopped at the supermarket on the way, and grabbed some food thinking we'd just prepare over the fire. This was a mistake. As we learned to bring along food ahead of time, we found that we could eat very well while camping. There are many canned meals you can buy for camping.
Carry recyclable bags for discarding waste to keep the campsite clean
The members of your group should set some key rules concerning the cleaning of the location before departure. Buy some cleaning tools, reusable utensils and recyclable bags to collect all the rubbish and in the end make sure you will leave the campsite as clean as it was.
Bring a first-aid kit and insect repellant, along with some sunscreen and sanitizer. Don't forget to pack rations you might need in an emergency.
When setting up camp, be ecologically sensitive to your immediate surroundings, intruding as little as possible on the flora and fauna of the area. And do not litter – bring trash bags to dispose of all rubbish.
Camping is the best way to get away from your hectic lifestyle and to spend time in nature. One should alway plan some fun camping activities for their family for their employees to connect with each other in a more meaningful way than just arranging and going out for parties!

In case you wish to avoid all the hassle of self camping and finding campsites on your own, you could simply connect with us and enjoy an exciting camping experience here at The Farmstead.